Museum of Childhood, 42 High St, Edinburgh EH1 1TG
With a West African heritage, fine artist and illustrator Beatrice Ajayi was born in Scotland. Having both cultures laced through her upbringing gave her a perspective that is creative, refreshing and unique. There is a freedom of expression that entwines an endless supply of narrative. As a child, she spent most of her time drawing writing stories, dancing and singing her own songs. After completing an Art Foundation course at Croydon College in Surrey, she went on to do a BA (Hons) Degree at Nottingham Trent University.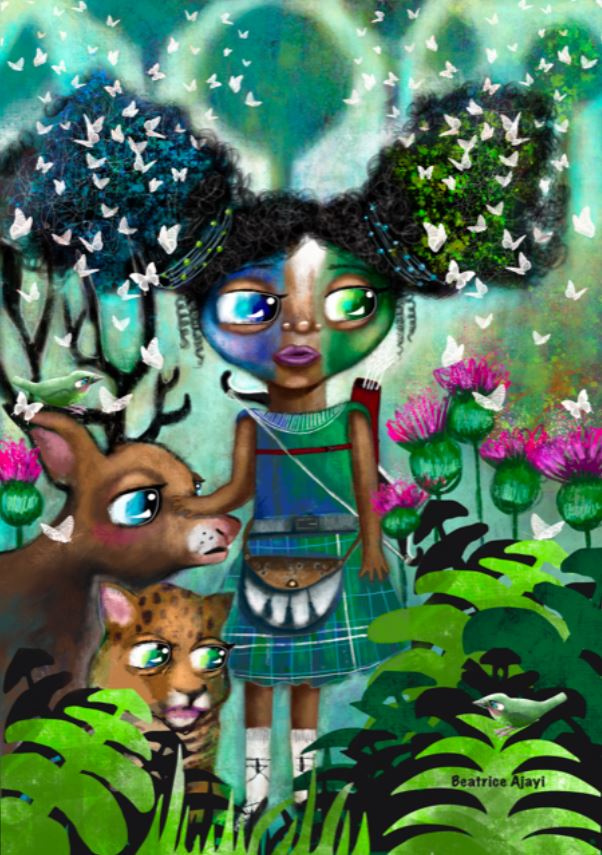 Beatrice's work has been described as both "engaging and daring", and been exhibited in galleries across the UK. Since her early teens, she has continued to develop her unique style as a fine artist and illustrator.
This new piece, in a style she describes as African Anime, was specially designed for the Mural Trail and is inspired by her experience of growing up as a Black Scottish child.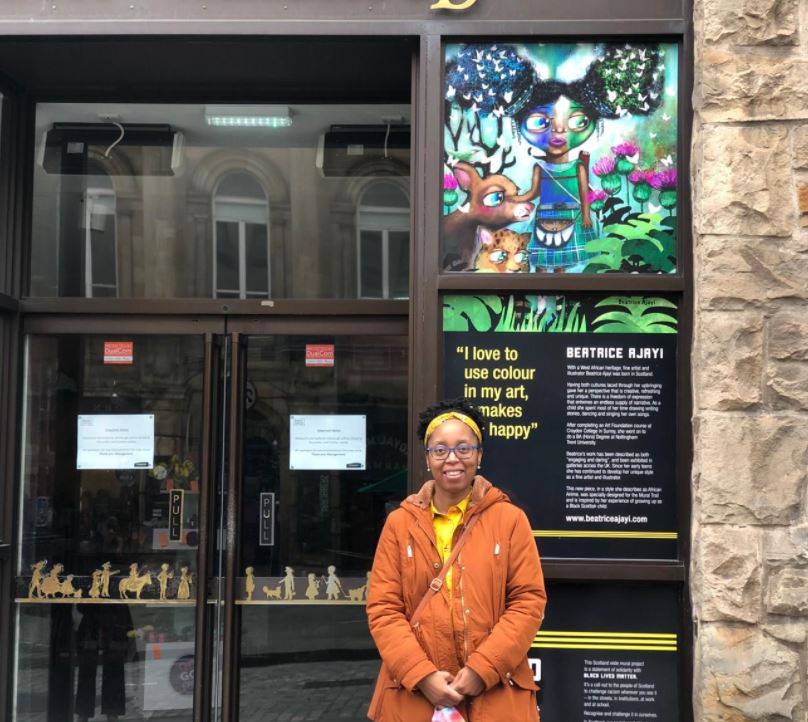 https://www.wezi.uk/mural-trail-locations/
https://www.instagram.com/blmmuraltrail/
http://www.beatriceajayi.com/