North Edinburgh Arts, 15a Pennywell Rd, Edinburgh EH4 4TZ
Farah is an Edinburgh artist who works in watercolour, acrylic, pastel, collage and charcoal. As a disabled woman of South East Asian heritage, Farah has lived experience of racism and discrimination which is often reflected in her work. In 2019 her work featured in the Out of Sight, Out of Mind exhibition at Summerhall.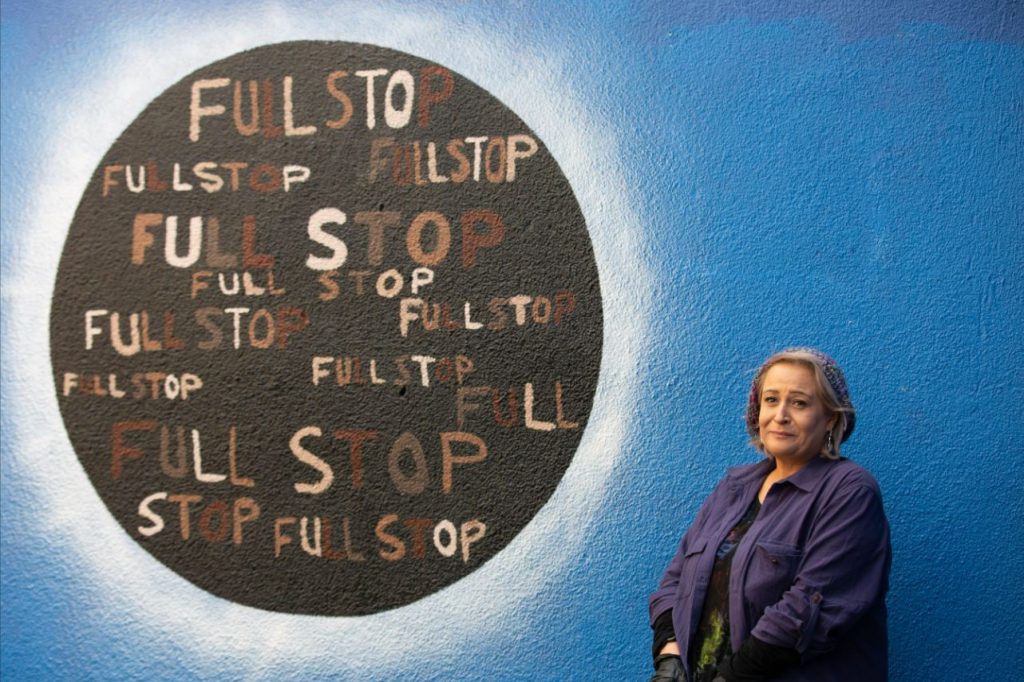 Her artwork calls for an end to racism. Full Stop!
https://www.wezi.uk/mural-trail-locations/
https://www.instagram.com/blmmuraltrail/