4 Princes Street, South Charlotte Street, Edinburgh, EH2 2HG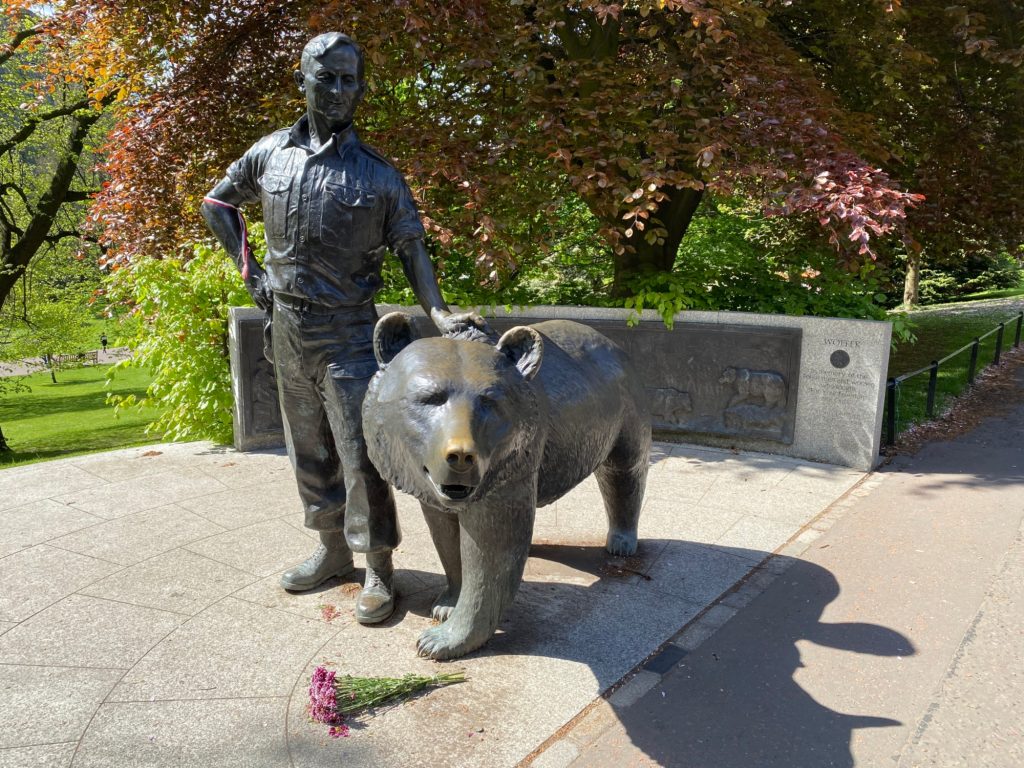 Focusing on the relationship between Wojtek the mascot bear and Polish troops under the command of General Anders, this 2015 statue alludes to the significant Polish military presence in Scotland during the war. There were two distinct waves of Polish arrivals in Scotland. Following the Fall of France in June 1940, some 20,000 Polish servicemen, under the leadership of General Wladyslaw Sikorski, came to be based in Scotland. In 1941 the 1st Independent Polish Parachute Brigade was formed, followed by the 1st Polish Armoured Division. Wojtek alludes to the second wave, the arrival of the 2nd Polish Corps, as part of the post-war Polish Resettlement Corps. Additionally, in March 1941, the University of Edinburgh established the Polish School of Medicine. Intended to meet the needs of students and doctors in the Polish armed forces, clinical medicine was taught and civilians were also treated. The novels and short stories of Edinburgh writer Fred Urquhart vividly capture the transformative effect of the wartime arrival of Polish, and Free French, servicemen and Norwegian sailors upon the city. This monument reflects recent trends in memorial sculpture which focus on animals and raises questions over who commemorates, in what ways, and for what reasons. Why do some wartime stories evoke a more empathetic response in the twenty first century than others?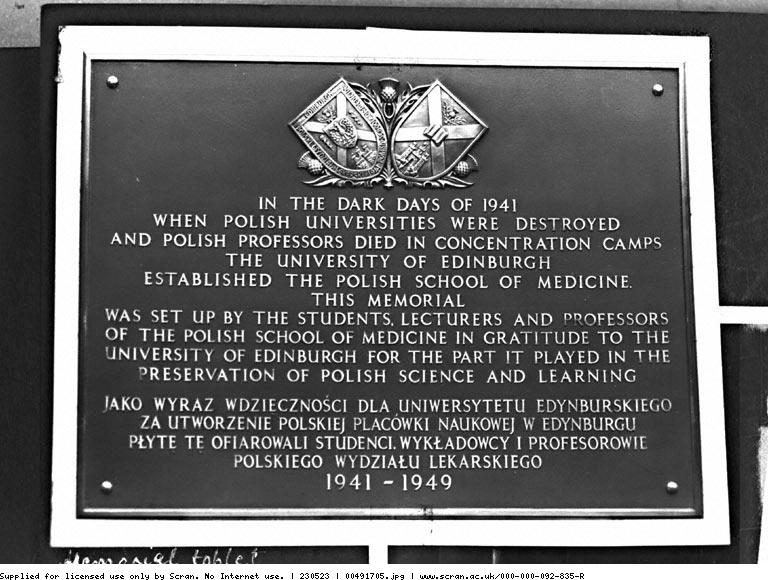 Also see: Statue of General Stanisław Maczek, Commander, Polish 1st Armoured Division, City Chambers, Royal Mile (inaugurated 2018).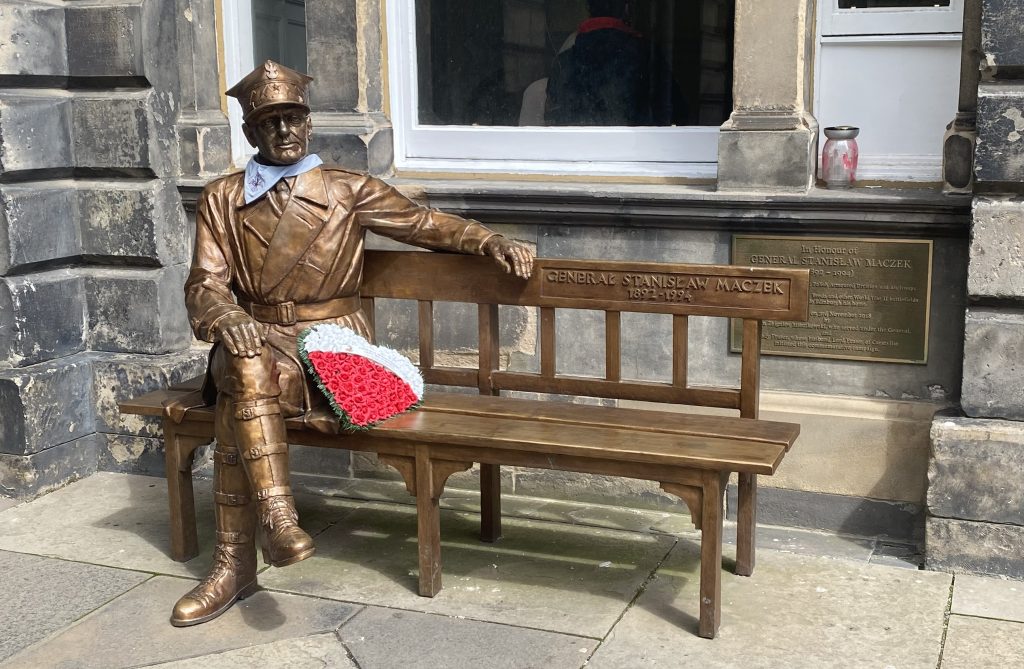 An image of Polish soldiers from 1940 can be seen here:
https://www.scran.ac.uk/database/record.php?usi=000-000-092-717-C&scache=4lj0d1bqci&searchdb=scran
An image of the staff of the Polish School of Medicine, University of Edinburgh, can be seen here:
https://www.scran.ac.uk/database/record.php?usi=000-000-092-719-C&scache=3lmm31bqcd&searchdb=scran
Sources: Jeremy A Crang, 'The Second World War' in E M Spiers, J A Crang & M J Strickland, A Military History of Scotland (2012), p. 564, Wendy Ugolini, '"When are you going back?": Memory, ethnicity and the British home front. In: Noakes, L. and Pattinson, J. (eds.) British Cultural Memory and the Second World War (2013).
Additional links: