The Hub, Castlehill, Edinburgh, EH1 2NE
This series of photographs was taken by photographer Jamal Yussuff-Adelakun, a British born Nigerian now based in Edinburgh. His daughter Lola was the model and he says:
I always promised myself that when I had children, I would speak to them about their culture and heritage (including other cultures) and the reality of life, from birth; the things I know they won't be taught in school. The day the news about George Floyd broke, I spoke to my daughter briefly about it. She understood the importance of what I just told her and we felt compelled to create our own response.
The results are what you see, and much of the concept came from her, focusing on the poignancy of "I can't breathe".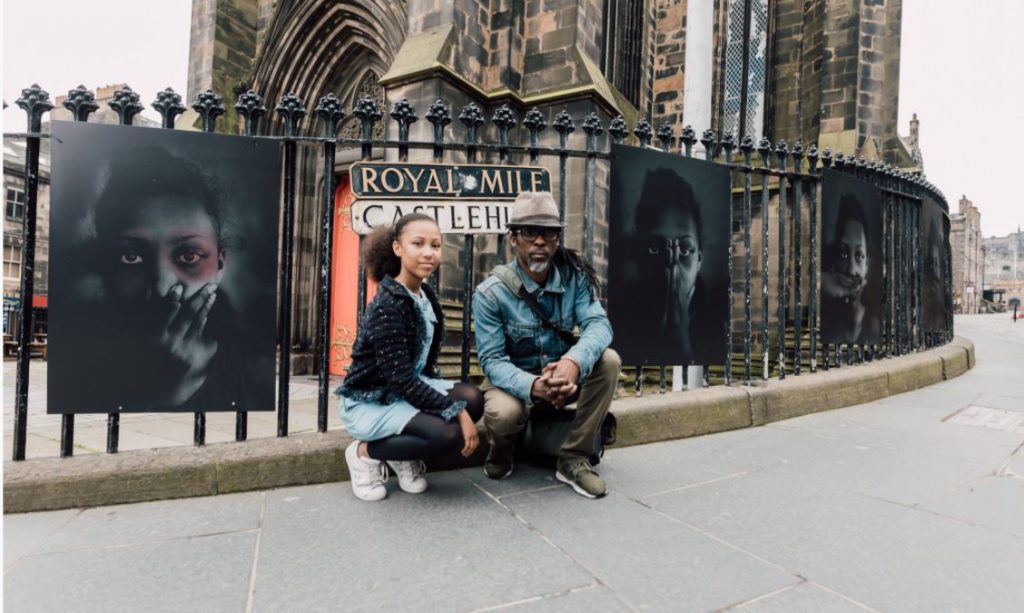 https://www.wezi.uk/mural-trail-locations/
https://www.instagram.com/blmmuraltrail/
https://www.facebook.com/papajgunphotography/