The Mound, Edinburgh, EH2 2EL
In September 1939, the National Galleries of Scotland dispersed its collections from the National Gallery and the Scottish National Portrait Gallery to six country houses across Scotland. Lists of works were prepared in order of importance and packing cases loaded with the transfer taking three days in total. The artworks were kept under continual close observation, 'like hospital patients', in their new homes. Two rooms of the National Gallery reopened in late 1940 with an exhibition of photographs in aid of the Polish Relief Fund. Temporary exhibitions continued throughout the war years, promoting collaborations with artists from all over Europe and displaying the flags of Allies 'from China to Peru' from the pole above the gallery door. The original paintings returned to the galleries in July 1945. This initiative reflected a global impulse to ensure that artistic masterpieces were protected and moved to places of safety at a time of conflict.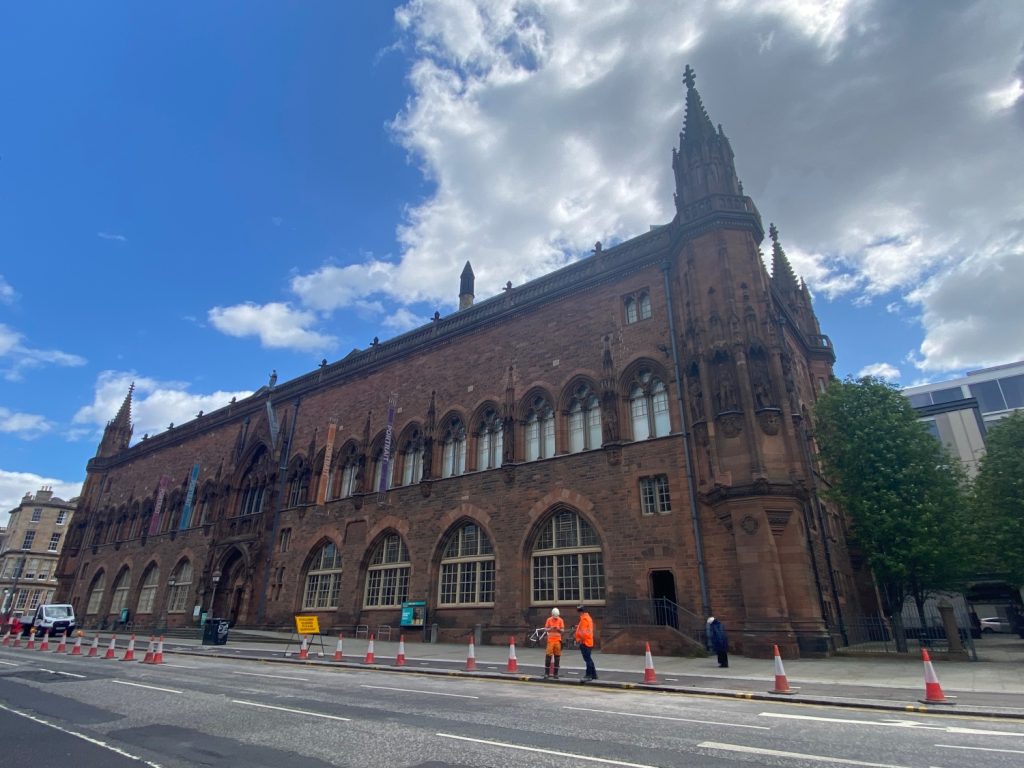 An image of the Scottish National Gallery c. 1900 can be seen here: https://www.scran.ac.uk/database/record.php?usi=000-299-993-773-C&scache=3lnez1bqc4&searchdb=scran
An image of the National Gallery of Scotland in 1927 can be seen here: https://www.scran.ac.uk/database/record.php?usi=000-000-129-663-C&scache=5los51bqcn&searchdb=scran
Source: 'How Scotland's Pictures were Safeguarded', The Scotsman, 19 July 1945, p. 3.
Additional links: