45 Abercorn Terrace, Portobello, Edinburgh, EH15 2DG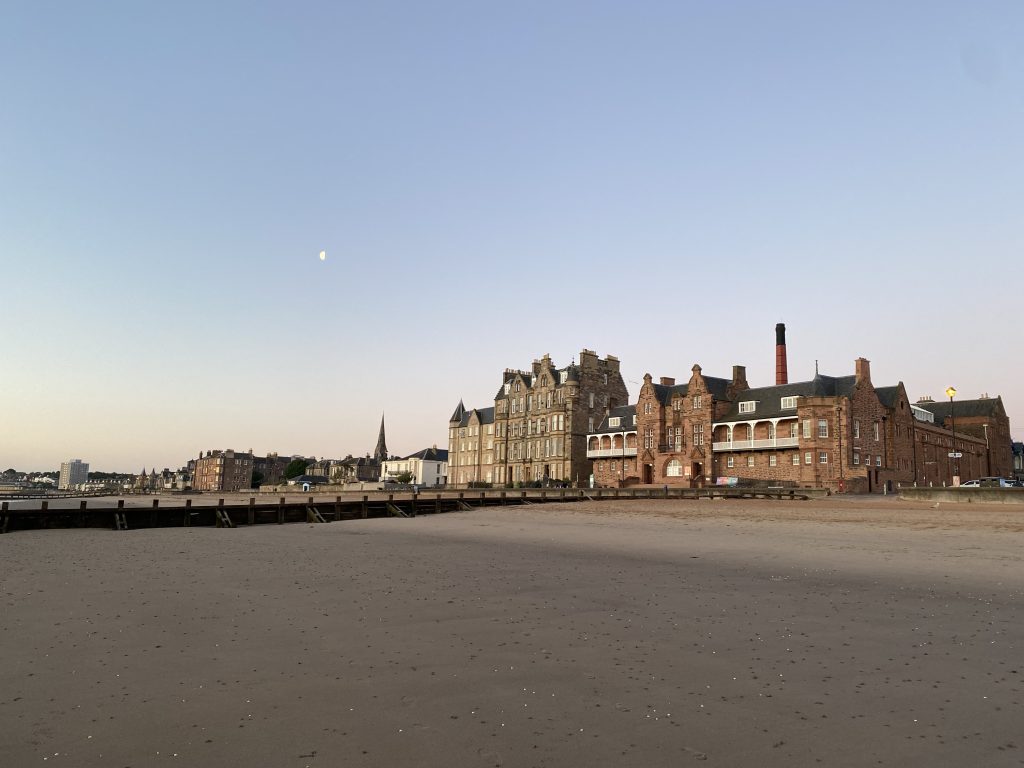 Joseph McLuskie, house painter and Edinburgh resident, became the first civilian air raid casualty on mainland Britain after being hit by a stray machine gun bullet whilst he was up a ladder in Portobello (16 October 1939). McLuskie also became the first civilian in Britain to receive compensation for an air raid injury. Portobello hosted the funeral for the two German pilots shot down in the raid on the Forth. On 20 October 1939, a Royal Air Force procession escorted their remains from St. Philip's Church to Portobello Cemetery, Milton Road East. The coffins were draped with the flags of Nazi Germany and hundreds of people lined the route as a pipe band played 'Over the Sea to Skye'. At the graveside the chaplain stated, 'There is much to divide us in thought and sympathy from those around whose graves we this day stand as mourners. And yet we do sincerely mourn the sacrifice of life demanded of them, and of so many other young and gallant men of all nations unhappily involved in war'. This suggests that ideas of heroic masculinity and nobility attached to the wartime pilot could transcend national boundaries, even at the height of war.
Tip to see this location: look east from Edinburgh Castle or Calton Hill, or travel to Portobello to see Abercorn Terrace and Portobello Cemetery.
Sources: Daily Express, 13 December 1939, p. 1, The Scotsman, 17 October 1939, p. 8, The Scotsman, 21 October 1939, p. 7 .
Additional links: